What is

EOS

?
EOS® the Entrepreneurial Operating System®, is a comprehensive business system, integrating a holistic business model with a complete set of simple business tools and a proven business process to align and synchronize all the pieces of your business to produce the results you want.
EOS will help you do three things we call vision, traction and healthy:
VISION – Getting the leaders of your business 100% on the same page with the vision for your organization: who you are, what you do, where you are going and how you will get there.
TRACTION – Helping your leaders to become more disciplined and accountable, executing consistently to do things well and achieve every piece of your vision.
HEALTHY – Helping your leaders to become a healthy, functional, cohesive leadership team, because leaders often don't function well together as a team.
From there, as goes your leadership team so goes the rest of your organization.  You get to the point where your entire organization is focused, engaged, sharing a common vision, disciplined, accountable, executing well and advancing as a healthy, functional, cohesive team.
Company SEA is unique because Dan has decades of experience owning, managing, and running businesses; he can help you move forward faster. Since Dan has been there, he is able to quickly identify and overcome problems and challenges while consistently growing cohesive, functional, and healthy teams at all levels.
EOS is unique because it is easy to understand and use, holistically addressing all issues rather than applying spot-treatments to your business.  It works in any entrepreneurial company and across all business models because the system is founded on time-tested methods and principles, not business management theories or "flavor of the month" fads.
EOS is comprised of three elements; the EOS Model, the EOS Toolbox® and the EOS Process .  The EOS Model helps to simplify the way you see your business and sets the context for becoming a great company.  The EOS Toolbox contains a complete set of simple tools you can use to strengthen each component of your business.  The EOS Process is our proven way of helping you apply the right tools at the right time to get you the results you want.
"Dan Hawkes is a highly skilled, generous, and effective  EOS coach.  In only a few months, we have made great strides towards our goals, improved processes, as well as  defining who we are and where we are going as a company.  Dan gracefully keeps us on task with his directness and  humor, while holding us to a clear agenda.  What I am most grateful for is the peace of mind  we have been experiencing since beginning our work with Dan.  We now trust and believe that we will realize our vision, goals and dreams.  Plus, we are having a great deal of fun in the process!!  Thanks Dan!"
~The Leadership Team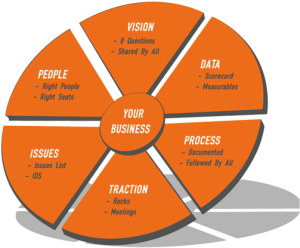 What is the EOS Model?
The model includes the Six Key Components™: Vision, People, Data, Issues, Process, and Traction. It is no coincidence that Traction is directly below Vision, because Vision without Traction is hallucination.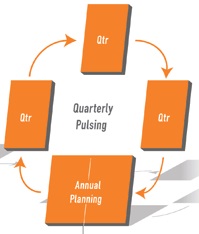 What is the EOS Process?
The process strengthens the Six Key Components™ of business, starting with a Free 90 Minute Meeting then meeting quarterly for approximately two years to help you become and remain focused with a clear Vision.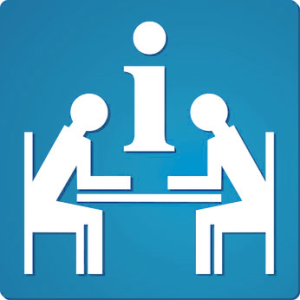 Schedule a Free 90 Minute Meeting
The EOS process begins with a complimentary 90 Minute Meeting so we can learn about each other. Then you will learn the exact EOS tools and process so you know how clients achieve the results they achieve. Schedule yours today!